Time to Modernize
Software Development
Several years ago,
Software AG saw that its
software development
environment was not meeting
its needs.
"We found ourselves with
many development source
environments and the task of
delivering products on
different platforms",
commented Dick Waite,
Senior R&D Consultant for
Software AG.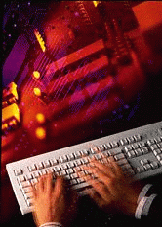 The software group at
Software AG learned about
Dignus and is now using the
Dignus Systems/C compiler
and Systems/ASM
assembler to create the
release of its native XML
database, Tamino, as well as
other products, for z/OS,
OS/390 and other mainframe
environments.
Run-time
Environment

Systems/C allows
developers to program in C
and create products for z/OS,
OS/390, Linux on zSeries
and other mainframe
environments. Using C
provides Software AG the
flexibilty to address its multi-
platform development
requirements. Systems/C
and Systems/ASM generate
objects which link in the
various Software AG run-
time environments,
providing a one-object,
many-environment model.
As well as the standard
mainframe object, Systems/C
offers a Linux compatibility
mode where Systems/C can
generate Linux/390 objects.

Compiler Features

Systems/C has several
features, including the ability
to create commented
assembler source, direct in-
line assembler source and
other useful programming
features that enhance the
Software AG development
environment.
Furthermore, Systems/C and
Systems/ASM are both
available on Linux for
zSeries, allowing Linux to be
used for Software AG's
mainframe development.


Write Once, Run
Everywhere
"Software AG develops on
Linux/390 with the same
source using the Dignus
environment to produce
programs that run on z/OS,
MVS, MVS/XA, VSE, VM and
BS2000 with a simple re-link.
Dignus' products allow us to
tailor our object source to the
platform, resulting in quick
portability from one source to
many platforms", said Waite.